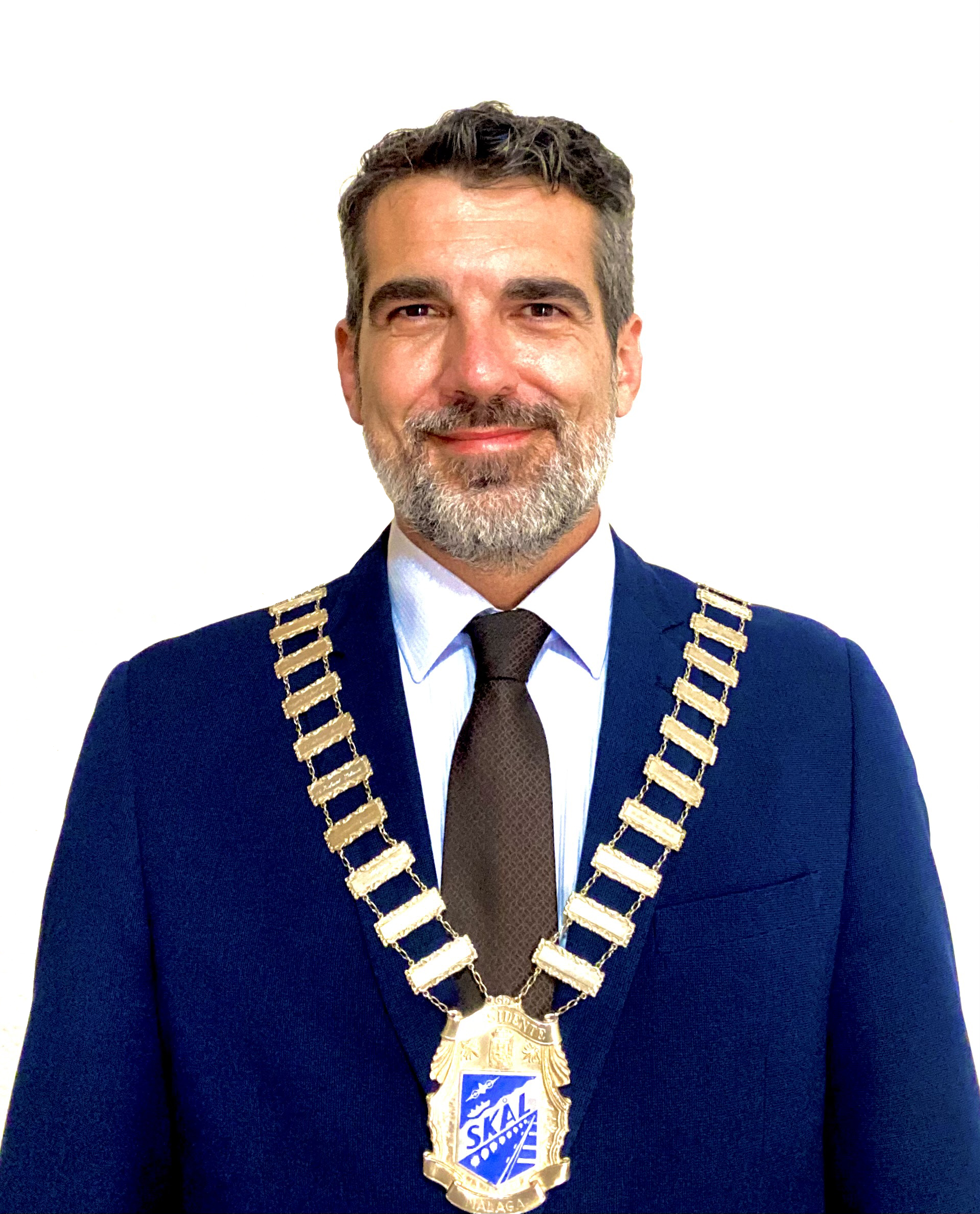 José María Callejón
President | Skål International Málaga-Costa del Sol
Dear Skål International family and friends,
It is with great pleasure and enthusiasm that we extend a warm invitation to the beautiful city of Málaga for the 2023 World Congress. On behalf of Skål International Málaga-Costa del Sol, we are excited to welcome you to this remarkable event.
Málaga, the largest city on the coast of Andalusia and the capital of Costa del Sol, is proud to host the World Congress. This vibrant city offers a unique blend of history, culture, and breathtaking landscapes that will undoubtedly create a memorable experience for all attendees.
This year holds special significance for our club as we celebrate our 65th anniversary. It is a milestone that we are honored to share with our Skål International family. Moreover, 2023 also marks the 50th anniversary of the passing of our renowned Spanish painter, Pablo Ruiz Picasso. In commemoration of this occasion, Málaga has curated an ambitious international program that highlights Picasso's legacy and artistic contributions. Skål International will be an integral part of this celebration.
As Picasso once said, "If the muses come, may they catch you working". We invite you to join us in Málaga in November 2023, as we come together to explore our present, celebrate our past, and embrace the endless opportunities that lie ahead.
Save the date and be a part of making this Skål International World Congress an exceptional event. Together, let us engage in meaningful discussions, forge new connections, and create lasting memories.
We eagerly anticipate your presence and look forward to welcoming you to Málaga.
Málaga: Where culture, history, and tourism come together.
Málaga is a city that encapsulates the perfect fusion of culture, history, and tourism. Located on the beautiful Costa del Sol in Spain